Meet the Team
Get to Know Us at McCann Chiropractic
Dr. Patrick (Pat) McCann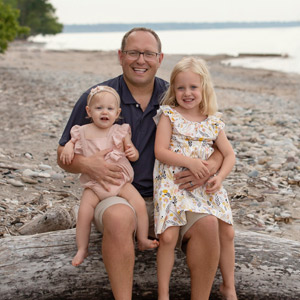 Dr. Pat enjoyed playing sports in high school and hurt his back one-year while playing football. "The pain was so severe that I couldn't even bend over to touch my toes!"
Desperate for relief, he visited a chiropractor in town. After only three adjustments, he was back on the field playing.
Dr. Pat was always enamored by the holistic approach to healing, and after his football experience, began to consider chiropractic as a career choice. "The light bulb went off for me and I just knew it was something I wanted to do."
Read more about Dr. Pat McCann »

Dr. Kate McCann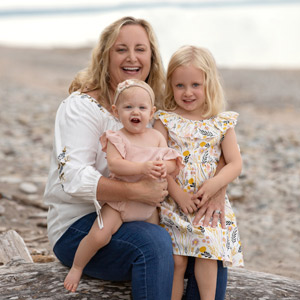 Dr. Kate was heavily involved in sports while growing up and was a swimmer. In high school, she began to have issues with her back and by her senior year the pain was so intense that she was no longer able to compete. At the age of 19, her doctor referred her to a pain management clinic. Though the injections helped to take the pain away, Dr. Kate thought, "If I'm not feeling the pain, I could be hurting myself even more."
This led Dr. Kate to chiropractic. Slowly, over time, the frequency and intensity of her pain reduced until she was no longer suffering. She also had bad allergies at the time, and they too went away. This experience dramatically fueled her desire to be in a helping profession, and she made the decision to become a chiropractor.
Read more about Dr. Kate McCann »


Ashley Ranieri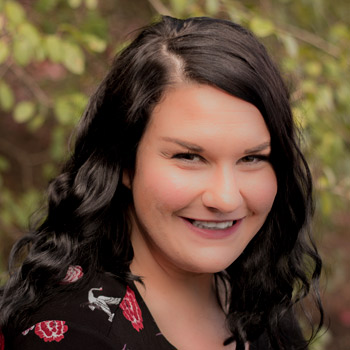 Ashley was born and raised in Waukesha, WI. She comes from a large Italian family where every Monday night is spaghetti night. She absolutely adores the company of her 6 nieces, 2 nephews and 2 great nieces. In her spare time she loves going to the movies. Go ahead and ask her about her favorite movie, "My Cousin Vinny". Ashley enjoys reading, spending time with her fiancé, weight lifting and catching up on shows on Netflix. She is a gastric bypass patient and proud of it!
After starting school at WCTC Pewaukee to pursue a career in Pediatric Nursing, Ashley soon realized she had a greater passion for office management. With over 15 years of customer service experience, a college background in early childhood education and previous chiropractic knowledge Ashley is a tremendous asset to our team.
Ashley is extremely passionate about chiropractic care and its benefits to children with ADD/ADHD and sensory processing problems because at a young age she was diagnosed with ADD. She seeks out chiropractic care to help her with her everyday struggles with ADD. Having struggled with ADD since a child, Ashley is always willing to lend a listening ear to children or parents dealing with these challenges.

Silken Bayer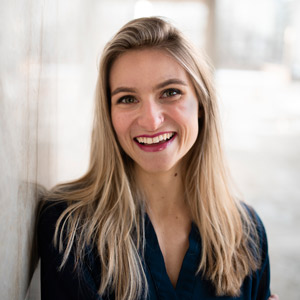 Silken is happily married to an art teacher and loves him a whole lot! In their spare time they enjoy hiking, taking walks and sitting on their balcony. When she's not working at the chiropractor (or hanging out with hubs), you can find her making coffee at Stone Creek Coffee or choreographing for Grafton High School's competitive a cappella group and musical performances.
Silken grew up wanting more options when it came to health & healing but didn't understand all the possibilities until her mom's cancer journey. She learned to look at the body as a whole and has never turned back. She's a huge nerd and loves learning about holistic health. As she leaned into the holistic sphere, she was brought into the wonder that is chiropractic care.
Since being under chiropractic care, she's noticed her back and knee pain are gone. Plus, she loves knowing her body is regaining resiliency and the ability to adapt to life's everyday stressors. Score!

McCann Chiropractic Team | (262) 782-9700