Meet Dr. Kate McCann
From Athlete to Chiropractor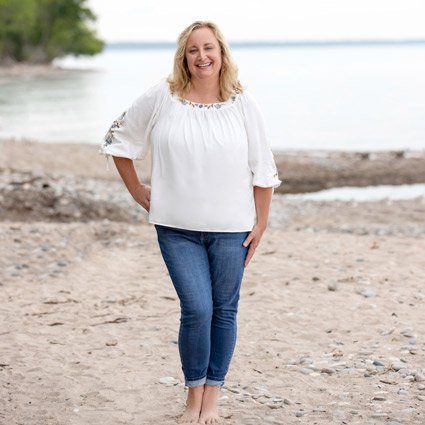 Dr. Kate was heavily involved in sports while growing up and was a swimmer. In high school, she began to have issues with her back and by her senior year the pain was so intense that she was no longer able to compete. At the age of 19, her doctor referred her to a pain management clinic. Though the injections helped to take the pain away, Dr. Kate thought, "If I'm not feeling the pain, I could be hurting myself even more."
This led Dr. Kate to chiropractic. Slowly, over time, the frequency and intensity of her pain reduced until she was no longer suffering. She also had bad allergies at the time, and they too went away. This experience dramatically fueled her desire to be in a helping profession, and she made the decision to become a chiropractor.
Sharing Chiropractic with the World
Dr. Kate completed her undergraduate work in 2003 from Eckerd College in St. Petersburg, FL, where she received a Bachelor of Science degree. She was subsequently accepted at Palmer College of Chiropractic in Davenport, Iowa, and received her doctorate in 2007. While still a student, Dr. Kate was recognized for her humanitarian service to the people of Manaus, Brazil, as part of Palmer College's Clinic Abroad Program.
Helping Families Heal Together
When it comes to moms-to-be and kids, Dr. Kate couldn't be happier to share her passion of chiropractic care. Dr. Kate is certified in the Webster Technique by the International Chiropractic Pediatric Association and received certification in Chiropractic Pediatrics by the Academy of Chiropractic Family Practice and the International Chiropractic Pediatric Association, allowing her to bring specific care to your growing family.
Every time a mom entrusts me with her baby, it's the greatest honor I could ever ask for.
She's also a member of organizations including the International Chiropractic Pediatric Association, the Chiropractic Leadership Alliance and the National Wellness Foundation in addition to the Chiropractic Society of Wisconsin. In February 2016, Dr. Kate was named Chiropractor of the Month by On Purpose, an organization that recognizes excellence in the commitment of chiropractors to the public.
OUR SERVICES »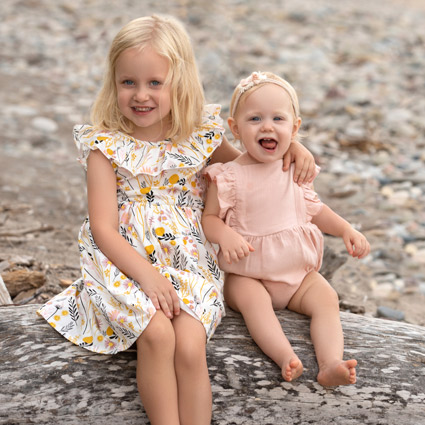 Outside of The Practice
Dr. Kate loves family life with her husband, Dr. Pat, and their daughters, Ayden and Evryn. They have a mini bernedoodle named Molly and a cat, Charley. When Dr. Kate is not in the office she enjoys the outdoors, camping with family and planning vacations.
At McCann Chiropractic, Dr. Kate makes it her mission to empower families to live healthier lives through chiropractic. Dr. Kate would love to support you in your health goals! Contact our practice today to get started!

Dr. Kate McCann | (262) 782-9700