Wellness Workshops
McCann Chiropractic Community Impact
At our practice, we believe in helping the community truly understand how to take control of their health and wellness through chiropractic care and beyond.
Our current course curriculum at McCann Chiropractic includes two programs.


Delivered: an empowering journey toward your best natural birth and beyond

Delivered is a community workshop centered on educating, empowering and encouraging women to plan and achieve their most optimal birth plan. Our goal is to encourage women to "take the wheel" on what will be one of the most meaningful journeys of their lives.
We aim to open women's eyes to all the alternatives they have available to achieve their birth goals, and empower them to choose the path that is best for them.
Delivered does not dictate that one route is better than another. We educate women to understand that there are alternate routes to the conventional way of pregnancy and delivery today. There is another side of the story, and THEY are in charge of the outcome.
The workshop will introduce attendees to the benefits of prenatal chiropractic, as well as other birth providers in the community that can help them achieve their goals. It's all about the expecting mom being the captain and choosing the team that is right for her.
Ultimately, the purpose of the workshop is ensure that women prepare their bodies and minds for birth, so they can be their best when the moment arrives. And so their baby takes his or her first breath in a way that allows them to thrive and be healthy, happy children.
The Perfect Storm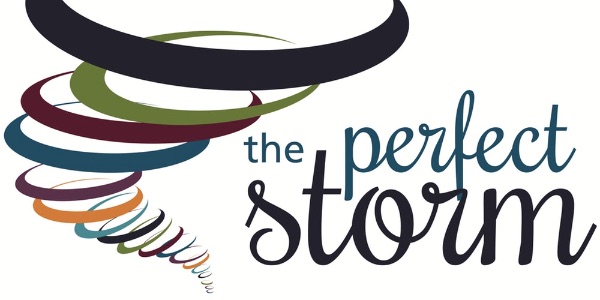 Is your child stuck in the "Perfect Storm"?
We understand that your #1 priority as a parent is to help your child THRIVE. Have you been spending hours trying to figure out how to help your child sleep more, have fewer meltdowns, increase their focus, and stop crying so much? Maybe a doctor gave you a label for your child but something just does not sit well with this diagnosis.
Maybe the doctor told you that your child has ADD, ADHD, SPD, ODD, or is on the Autism Spectrum. What the doctor wasn't able to tell you is how you can make things better for your child.
We are going to show you causes you haven't been able to find, the things other doctors won't talk about, and then help your child have a better quality of life.
Attend a Workshop
If you'd like to attend one of our workshops or stay up to date with new offerings, give our practice a call. We'd love to help you learn more about your wellness!

McCann Chiropractic Wellness Workshops | (262) 782-9700